We established The Optical Edge Brisbane City in 1997. We offer unrivalled service and a large range of designer frames for Brisbane's bespectacled men and women.
Operating in a world filled with imitation, fads and poor quality, we make a point of handpicking only the best quality frames and providing personalised service for each and every one of our customers. It is because of this we have built a stellar reputation among Brisbane's CBD business and retail community.
We stock a wide range of boutique labels and shapes that would suit any face. Your face deserves great eyewear. Some of our famous brands in store are: ICBerlin, Anne et Valentin, Persol, Jono Hennessey, WOOW, Face a Face, Tiffany, Prada, TAG Heuer, Bvlgari and Porsche Design.
Having this great stock, both in style and colour, we endeavour to keep all of our customers in up to the minute looks with the latest technology lenses. We recently purchased a Rodenstock "Impressionist" optical camera, the first of it's kind in Queensland. This takes photo's of you in your new frameand then calculates the precise perimetres and measurements needed for your new multifocal progressive lenses. Giving you the widest possible range of vision in both your distance and reading zones.
At The Optical Edge your ocular health is the most important part. The condition of your eyes is paramount to us. Our optometrists are attentive and have impeccable attention to detail when providing you with the following services:
Bulk billed eye examinations

Contact lens consultations

Glaucoma Checks

Macula degeneration checks

Visual field testing
Apart from all of the above health checks, most of which are covered by Medicare, we service all private health funds directly in store, via the Hicaps system. We endeavour to get your maximum rebate back from your chosen fund.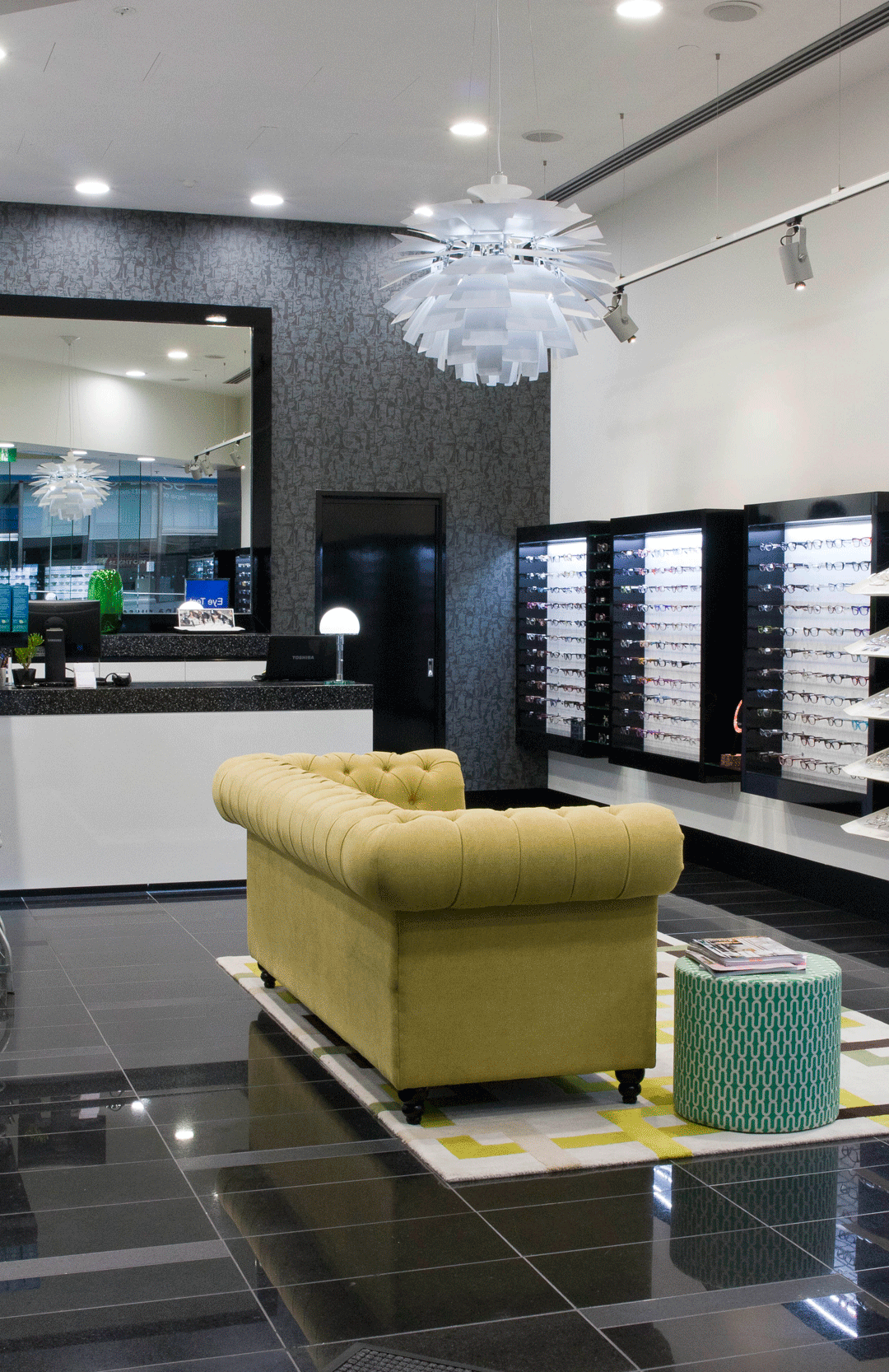 Monday to Friday – 8.30 am to 5pm | Saturday – by appointment | Tel: 07 3221 8499 | Fax: 3221 9434 | 344 Queen Street, Brisbane, 4000